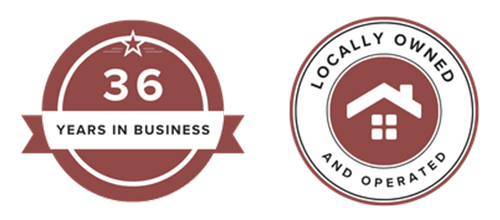 Fort Collins - Vintage Corporation
Welcome to Vintage Corporation, the premier property management company serving Fort Collins and the surrounding areas. With over 36 years of experience, we have established ourselves as a trusted partner in the Fort Collins property landscape. Our unwavering commitment to excellence and comprehensive property solutions sets us apart as the go-to choice for all your property management needs.
At Vintage Corporation, we understand the unique dynamics of the Fort Collins market. Our local presence and deep understanding of the community enable us to provide unparalleled expertise and hands-on solutions. Whether you own a residential property, commercial space, or a homeowner's association, our dedicated professionals are ready to work tirelessly to enhance the desirability and value of your properties.
Discover the Pinnacle of Comfort and Elegance
From cozy studios designed for busy professionals to spacious three-bedroom units perfect for growing families, we offer homes that meet every aspect of your life. Each apartment features stylish hardwood floors, luxurious granite countertops, and the convenience of in-unit laundry. Experience the height of luxury at our carefully curated properties, where functionality and style are seamlessly combined to create your perfect home.
As the largest property management company in Northern Colorado, Vintage Corporation is not just a business but a trusted partner in your property journey. Our dedicated professionals work around the clock to respond to any emergencies and deliver impeccable service. We are passionate about making a positive impact in the Fort Collins community and strive to be the best in the property landscape. We aim to provide the highest quality services, improve property performance, and increase its overall value.
What We Do
At Vintage Corporation, we offer a comprehensive range of property management services in Fort Collins. Our dedicated professionals work diligently to ensure that your property is managed with the highest level of care and expertise. Here's an overview of what we can do for you:
Marketing: We understand the importance of effective marketing strategies to attract quality tenants. Our team will develop targeted marketing campaigns, showcase your property's unique features, and leverage various platforms to reach a wide audience.

Tenant Screening: Finding reliable tenants is crucial for the success of your investment. We employ rigorous screening processes to thoroughly evaluate prospective tenants, including background checks, income verification, rental history, and credit checks. This ensures that your property is occupied by responsible and trustworthy individuals.

Rent Collection: Say goodbye to the hassle of rent collection. We handle the entire rent collection process, providing tenants with convenient payment options and ensuring timely and consistent collection. You can rest easy knowing that your rental income will be managed efficiently.

Maintenance: Keeping your property well-maintained is essential for tenant satisfaction and preserving its value. Our team coordinates and oversees routine maintenance, repairs, and inspections. We have a network of trusted contractors who promptly address any issues, ensuring that your property remains in excellent condition.

Financials: Transparency and accuracy are key when it comes to financial matters. We provide detailed financial reports, including income and expense statements, to keep you informed about the financial performance of your property. Our team handles all financial aspects, such as budgeting, bookkeeping, and expense management.

Eviction Assistance: In unfortunate situations where eviction becomes necessary, we handle the process professionally and in compliance with local laws. We understand the legal complexities involved and strive to resolve conflicts swiftly and efficiently while protecting your interests.
With Vintage Corporation, you can trust that your property will be managed comprehensively and with the utmost attention to detail. Our aim is to provide you with peace of mind, knowing that your investment is in capable hands. Contact us today to discover how our tailored property management solutions can benefit you.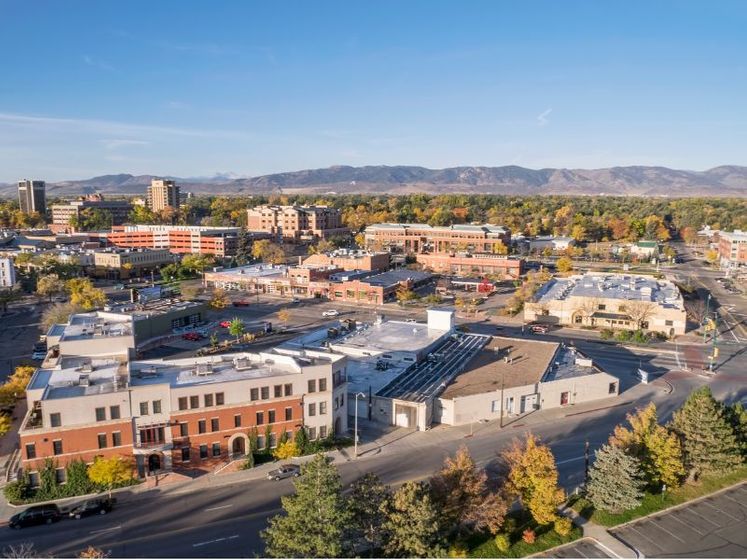 AREAS WE SERVE:
Vintage Corporation's influence stretches beyond Fort Collins. We proudly serve the entire Northern Colorado region, encompassing:
We take immense pride in providing exceptional property management services for residential and commercial properties, whether close by or located at a distance. Our profound knowledge of the local market gives us a unique edge that sets us apart from other companies, enabling us to deliver unparalleled service to our valued customers. Our unwavering commitment is to ensure that every property management experience is nothing short of positive and rewarding.
Our Mission
At Vintage Corporation, our mission is to redefine the standards of property management in Fort Collins, and Northern Colorado. We are driven by a deep-rooted commitment to making a positive impact in the communities we serve. Our dedicated team of local professionals strives for excellence in every aspect of our work, embodying our core values of integrity, transparency, and exceptional service.
We are passionate about providing the highest quality property management services in Fort Collins and Northern Colorado. Our goal is to be recognized as the leading force in the property landscape, setting new benchmarks for client satisfaction and property performance. Join us in shaping the future of property management in Fort Collins. Experience the Vintage Corporation difference and let us exceed your expectations.

Reviews
Don't just take our word for it. Our clients testify to our dedication, expertise, and commitment. As a leading figure in the Fort Collins property services sector, we have fostered long-term relationships built on trust and respect. Our customer-centric approach and solution-driven mindset have been the driving force behind our success.
Our clients speak for us, sharing their stories of our unwavering dedication, expertise, and unwavering commitment. As a prominent player in the Loveland home rental management and property services sector, we have earned the trust and respect of our partners. Our reputation as a customer-centric and solution-driven company has enabled us to build enduring relationships, which form the foundation of our success and propel us toward greater heights.
Your property deserves the finest, and that's what Vintage Corporation delivers.
Your property deserves the utmost excellence, and Vintage Corporation is dedicated to exceeding your expectations. Embark on a journey into the realm of effortless full-service property management in Fort Collins, and witness the remarkable transformation of your property. Become part of our thriving community and encounter the distinctive Vintage Corporation approach today. Reach out to us without delay, and together, let's transform your property dreams into an extraordinary reality.